THOROUGH INSPECTIONS AND CLEAR REPORTS
Our Services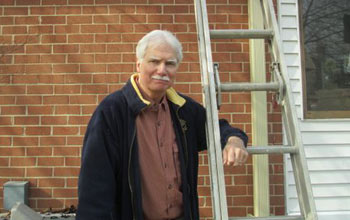 We provide a detailed, narrative style report with photos and illustrations, giving you an accurate assessment of the general condition of the home and its systems. Inspection reports run 25 to 40 pages, and cover the home's interior and exterior structure, plumbing, electrical, HVAC systems, insulation, roofing, and surrounding grounds. A summary section outlines any needed action items.
Some of the systems and areas that a thorough Arnold Home Inspection covers:
Exterior Site / Grading, Porches and Decks
Structure
Foundation
Siding and Trim
Gutters and Downspouts
Roof and Flashing
Chimneys and Fireplaces
Attics and Insulation
Crawl Spaces and Basements
HVAC - Heating and Air Conditioning
Electrical Service, Panel, Wiring and Outlets
Plumbing Systems and Water Heater
Windows and Doors
Attached Garages and Garage Door Opener
Built-in Kitchen Appliances
Bathroom and Kitchen Fixtures
Our reports are computer generated and include photos of defects and issues noted during inspection. You will receive an email with a link to your report. If you are a home buyer, the link to your report is also sent to your realtor, but it is your report and you may share it with whomever you wish.
Sample devices for radon testing must be left in place for two days to obtain accurate measurements . We will arrange to pick up the devices two days following your home inspection, and the radon report will be sent to you later that day.